June 16 2012
7
16
/

06
/

June
/

2012
18:27
1) Apply base coat.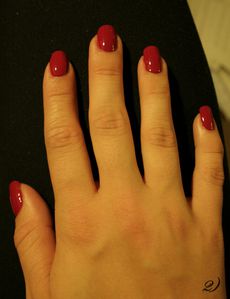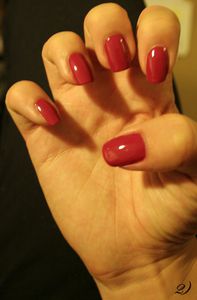 2) Apply desired nail polish colour.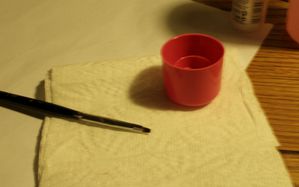 -take a brush and acrylic paint to carry out the following steps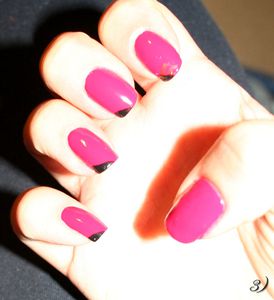 3) Apply small black triangles on the tip of the nails (sry for the camera flash)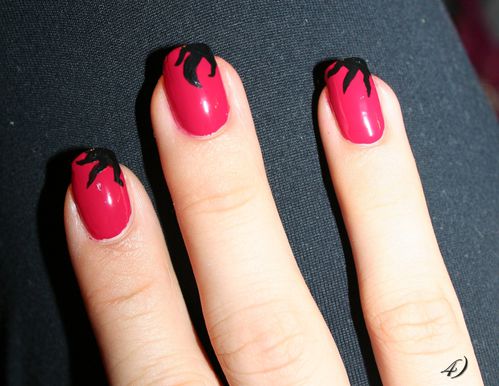 4) Draw black inflected lines evolving from the triangles. Adjust the transition from triangle to line. These lines add to a
creepy,evil feel.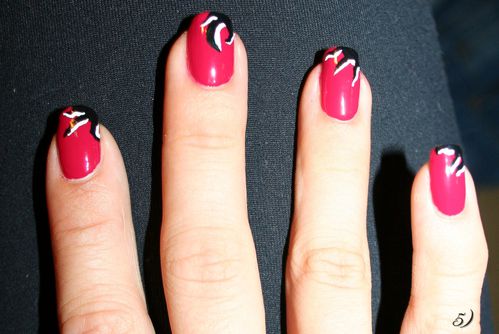 5) Add white lines = more dimension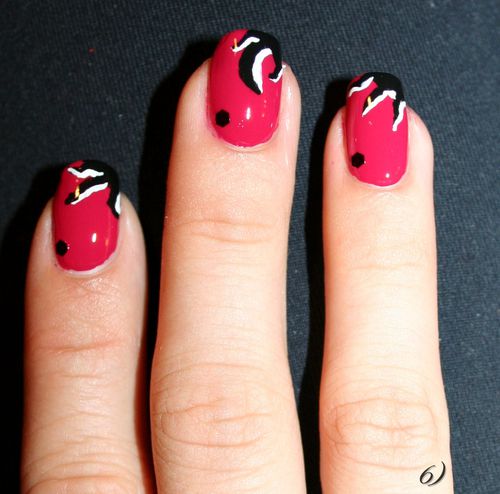 6) Apply black particles and a top coat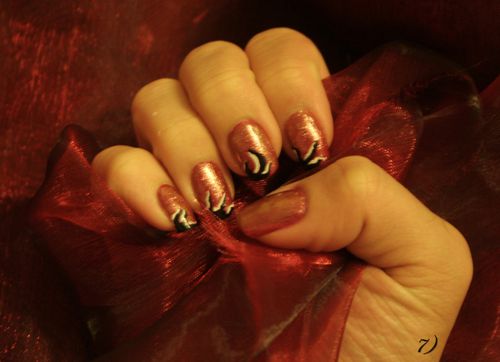 7) I decided to apply some glitter to the base. This design was created to match a dance costume of mine. Normally I would have applied the glitter beforehand. It wasn't until later,that I noticed the costume and the nails do not match perfectly. Something was missing: The sparkle! :)
The material I am holding is the skirt I wore.