October 20 2012
7
20
/

10
/

October
/

2012
15:31
This is a brief guide on what steps I take, in order to maintian healthy, clean nails.
;)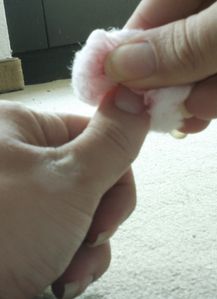 Remove all nail polish
-> acetone deprives the nails of moisture - therefore have moisturizing hands/nails as a daily chore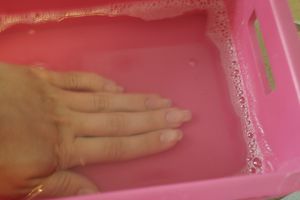 Soak your hand in soap water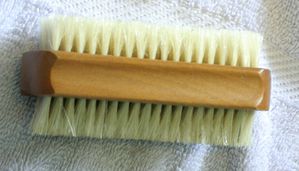 Scrub off all dirt with such a brush.
-> have the brush next to the sink, you may use it everyday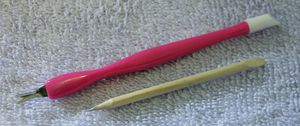 Push your cuticles back with an wooden or plastic orange stick.
Clean your nails with it as well.
Do not cut your cuticles! It only does more damage than good!
-> use cuticle cream instead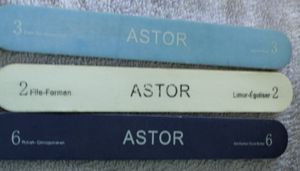 Now either clip or file your nails
-> clipping them will be easier, when nails are still damp/soft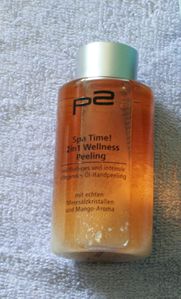 Remove all dead skin cells with a hand peeling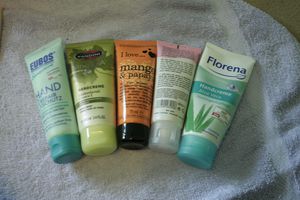 Moisturize your hands and nails
-> reduces chance of nail splitting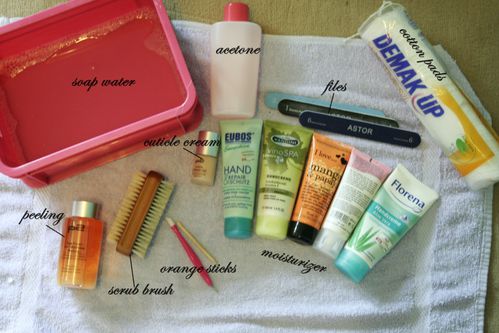 - Tiara